Prof. David R. Roediger
David Roediger is Foundation Distinguished Professor and department chair in American
Studies at the University of Kansas. He was educated in Illinois public schools, completing undergraduate work at Northern Illinois University.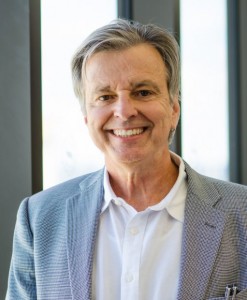 He holds a PhD from Northwestern, where he studied under the great African Americanist Sterling Stuckey. Roediger has previously taught at the University of Missouri, the University of Illinois, and the University of Minnesota. He has served as president of the American Studies Association and the Working Class Studies Association. He edited the Frederick Douglass Papers at Yale University, the Modern Library edition of W.E.B. Du Bois' John Brown (Random House, 2001), and (with Archie Green and others) The Big Red Songbook (Kerr, 2007). His books include Seizing Freedom (Verso, 2014), The Wages of Whiteness (Verso, 1991), How Race Survived U.S. History (Verso, 2008), Class, Race, and Marxism (Verso, 2017), Working Towards Whiteness (Basic, 2005) and (with Elizabeth Esch) The Production of Difference (Oxford, 2012).
Prof. Dr. Sylvia Mayer
Sylvia Mayer is Chair of American Studies and Anglophone Literatures and Cultures at the University of Bayreuth, Germany. She received her Ph.D. at the University of Heidelberg, and has taught at the universities of Heidelberg, Münster, Bamberg, and Bayreuth.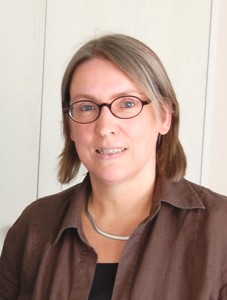 Her major fields of research are Ecocriticism, ecologically oriented literary and cultural studies, and African American Studies. She was a founding member of the European Association for the Study of Literature, Culture, and Environment and served as its president from 2006 to 2008. Her publications include monographs on Toni Morrison's novels and on the environmental ethical dimension of New England Regionalist Writing, 1865 –1918. She has edited and co-edited several volumes, among them The Anticipation of Catastrophe. Environmental Risk in North American Literature and Culture (2014), Beyond Uncle Tom's Cabin: The Writings of Harriet Beecher Stowe (2011), and Restoring the Connection to the Natural World: Essays on the African American Environmental Imagination (2003).  More recently, her work has emerged from a larger project, "Contemporary North American Risk Fiction", funded by the German Research Foundation. It has focused on the study of environmental risk narratives and the American climate change novel

Dr. Frida Stranne
Frida Stranne is a Senior Lecturer in Political Science at Halmstad University. She holds a PhD in Peace- and Development Studies from the University of Gothenburg, and is an affiliated researcher at the Swedish Institute for North American Studies (SINAS) at Uppsala University.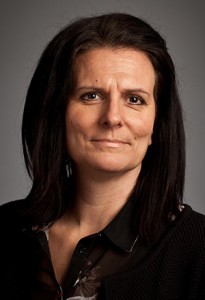 In 2013-2014, Stranne was a visiting scholar at the School of International Service, the American University, Washington DC. Her dissertation, George W. Bush: A (R)evolution in US Foreign Policy? (2011) deals with American foreign policy from a historical perspective. In recent years her main focus has been on the motivations behind different foreign policy decisions regarding the Middle East region since the 1990s, as well as on the role of influential Think Tanks (TITEL) in Washington DC politics. Stranne has been one of the most frequently used experts and commentators in Swedish news media regarding American politics since 2012. She has focused on making knowledge about the United States available to the Swedish public, not least by founding and editing the blog amerikaanalys.se which present in-depth analyses of American politics.